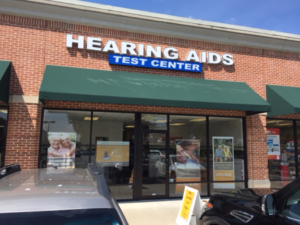 Hearing Center of Lancaster, previously known as Zounds of Lancaster, is now in its fifth year of providing outstanding hearing products and services to Lancaster and nearby counties.
From free hearing tests, consultations and workshops, to customized product fittings, sales, maintenance and repairs, the Hearing Center of Lancaster is your complete affordable hearing source.
Along with Zounds hearing aids, we now offer a full range of advanced hearing instruments from all major hearing aid manufacturers. This expanded offering allows us to provide high quality, affordable cost-effective solutions for nearly every hearing challenge.
Conveniently located in the Kissel/Target Shopping Center near the Lancaster Airport, the Hearing Center of Lancaster is ready to improve your quality of life with the latest innovations in hearing technology.